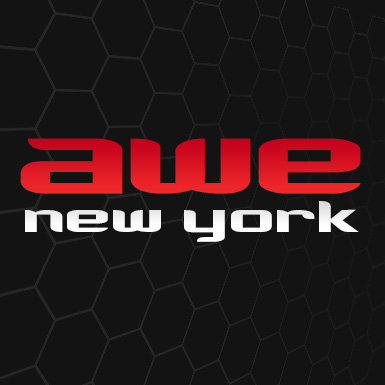 The Inaugural AWE:NY is a Wrap
AWE:NY took place on March 25th at NYU in Brooklyn; many thanks for those attending our first event in NY – your participation made it AWEsome!
Special thanks to our exhibitors who made the event possible: Arqetype, Augmate, Metaio, Pear, Vuzix, and above all – for NYU and Mark Skwarek for hosting us!
AWE:NY by the Numbers
233 Registrations
95% of survey respondents rated the event as "Very Good" or "Excellent"
22 Press in attendance
3 Winners of free Tickeks to AWE in California
1 Winner of Vuzix M100!
Attendee Quotes
It
was a great opportunity for me to learn more about the AR market and the key players. I was impressed to see that this organization brought different key players from the industry and from academic."
My
highlights were the quick recap of all the major Augmented Reality Providers and the discussion lead by Joe [Rampolla – wrap up panel about the Future of AR]. Beer was A+++"
All
of the speakers were excellent, it was interesting to hear their thoughts on the future of the industry and the challenges at hand."
A
mazing event. AWEsome to have it in NYC. So pleased  I went, and looking forward to more great AR stuff like this!"
Press Coverage
Adam Balkin for NY1 – 
Expo Shows Applications of Augmented Reality Technology
Next Up: AWE in Santa Clara, California
Finally, do not forget to register for Augmented World Expo – the world's largest event of its kind will take place on May 27-29, 2014 in the Santa Clara Convention Center, California. We expect 2000 attendees, 200 exhibits, and 100 talks!

Register today with code AWE4DR for a 30% discount.
Subscribe to our YouTube channel to get notified when the event videos are up.
Ori and the AWEsome team